Terry Wayne Hobbs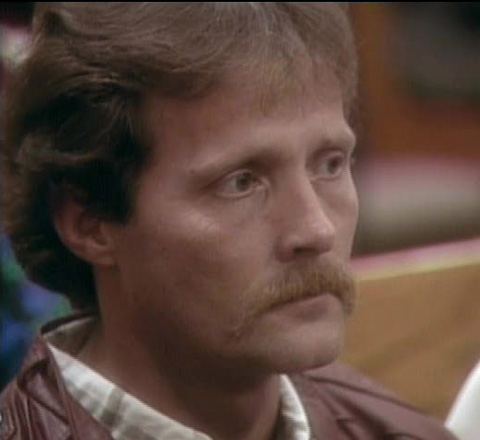 Terry Hobbs at the Misskelley trial.
For years, for those following this case, Terry Wayne Hobbs was a mystery, "the other stepfather," in the deep shadow of the oversized personality of Mark Byers. The stepfather of victim Stevie Branch, he was not interviewed by the police at the time of the crimes and was not called to testify at the trials. His whereabouts on the evening of the fifth could only be gleaned from brief notes from other witnesses. The Hobbs house was not searched for fiber matches. The Hobbs neighbors were not questioned during the door to door surveys.

Terry Hobbs was thrust to the center of the case after the results of the DNA examinations came back from the hairs left behind at the crime scene. While none of these hairs could have come from those convicted for the crimes, it was determined that Terry Hobbs could be a source of one hair that was found with a ligature of Michael Moore. Furthermore, a friend of Terry Hobbs, David Jacoby, was the possible source of another hair at the crime scene.

Then the revelations snowballed. Terry Hobbs' ex-wife, Pamela and her family came forward saying they had long suspected him of being the murderer. Their suspicions began shortly after the crime and continued through the trials and after the convictions. According to Terry Hobbs, even some of his clients at his work had accused him of the crimes. For Terry Hobbs, the accusations would pile higher and higher.

Terry Hobbs, background

Terry Hobbs was born in 1958 in Northern Arkansas, one of four children, son of Edith Raylean McLeod Hobbs and Joe Dean Hobbs, Sr. Hobbs, Sr. learned his trade as a butcher while in the military and went on to open thirty restaurants. He was also a minister in the Apostolic Pentecost Church, a fundamentalist group. Terry Hobbs claimed to have seen evil spirits cast out. His upbringing was strict, the family faith did not allow a television at home or participation in sports. Along with his brothers, he was expected to work in the slaughterhouse, butchering pigs and cattle. He completed the 10th grade at Cave City High.

Terry first married Angela Hancock and had one son, Bryan Hobbs. He married Pamela Hicks Branch in 1986 at the time that Stevie Branch, Jr. was one and a half. They moved to West Memphis shortly after the great tornado had passed through (12/14/87). They lived at three addresses before renting 1601 S. McAuley where they lived when the murders took place. This house had a large swimming pool. Its backyard ran up against a bayou diversion channel.

Terry and Pam had one child together, Amanda Hobbs. She was four years old in 1993.

Terry Hobbs worked at the Memphis Ice Cream beginning in 1992 and continuing through 1998. He delivered ice cream products to customers in the tri-state area, Arkansas, Mississippi and Tennessee.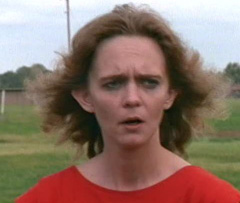 Pamela Hobbs, 1993
Hobbs vs. Hobbs

Terry and Pamela were having difficulties in their marriage prior to 1993. They had separated for a time. Shortly after the murders, the Hobbs retreated to Pam's family home in Blytheville, Arkansas. Two weeks after the murders, Terry left Pam to stay in Hardy, Arkansas, 120 miles from West Memphis. By doing this Terry avoided being brought in for questioning by the police.

From the beginning, Pamela's family accused him of the murders. According to Terry Hobbs, his brother-in-law, Jackie Hicks, Jr. had regularly threatened him for having killed Stevie. Their dispute came to a boil in November 1994 when Terry struck Pamela and Pamela called her family for help. Terry loaded his 357 Magnum with hollow point bullets. When Jackie Hicks, Jr. began fighting with Terry, Terry shot him in the gut. He survived for ten more years until he died from a clot released during a follow-up surgery. The Hicks blamed Hobbs for his death.

Terry Hobbs was arrested for drug possession in 2003. He was reported twice for abusing his daughter, Amanda. Pamela Hobbs took out a restraining order against him in 2005. They are divorced. Terry's name was removed from his stepson's tombstone.

Hobbs Whereabouts on May 5, 1993
In early 2007, Terry Hobbs mtDNA was found similar to that of a hair collected from the bindings of Michael Moore. This led to heavier scrutiny by the private detectives hired by the Echols appeal team and brought to light the accusations swirling around him.

On June 21, 2007, Terry Hobbs was interrogated by the West Memphis Police Department. Two events were undisputed that evening, framing a critical time period. At 5 pm he left off his wife, Pamela, at her place of work, Catfish Island. At 9 pm, he came to pick her up and inform her that her son was still missing.

In his police and subsequent interviews, Terry Hobbs would give several versions, some impossible, of what happened between 5 and 9 pm.
Terry stated that after briefly searching his neighborhood with his daughter Amanda, he encountered Dana Moore and followed her to her house. There he met up with Mark Byers in front of Byers house before six p.m. and this was when they knew all three of the children were together. The time presented for this meeting was far from possible. The meeting between Dana Moore, Mark Byers and thereafter, Terry Hobbs would have to have taken place after the Byers missing person report had finished being filed, approximately 8:30 pm. Mark Byers filed an affidavit saying he didn't see Terry Hobbs during this time period.
Hobbs recounted visiting the Robin Hood Woods between 6 and 6:30 pm with his friend, David Jacoby. In one interview he described twenty to forty people out there searching, on three and four wheelers, motorcycles and bicycles. In another interview, he says probably a hundred were looking before dark. This account is a fantasy. The three victims were last seen at 6:00 pm, and not reported missing until after 8 pm. There was no immediate massive turnout for a search. And if there were so many witnesses that it would have made it impossible for Hobbs to have killed the children, these witnesses would have prevented others from committing the murders. Furthermore, David Jacoby has declared in an affidavit that he was not in the woods with Terry Hobbs at this time and that his searching with Hobbs consisted of briefly driving around.
Together, these left Hobbs no alibi witnesses for most of the time between 5 and 8:30 pm.
Terry Hobbs described repeatedly searching the woods where the victims were eventually found. In one iteration, he describes walking on the path that led to the ditch where they were submerged. In another version, he claims he was never within a hundred yards of where they were found. Both Terry Hobbs and Pam described being spooked when drawing near what would later be known as the discovery site. In his deposition Terry described "a bad feeling" about the area and that he heard branches breaking [pages 101-2, and 401, Hobbs v. Pasdar, Terry Hobbs Deposition]. In his interview with Dimensions Films he was more explicit:
[Terry Hobbs:] At one point, me, David [Jacoby], and her [Pam's] dad -- my father-in-law -- hooked up, and we came into the woods from the Service Road side. And walking straight back to the pipe, there's a trail -- there was a trail that cut off to the left, and David and her dad kept walking back that way, and I took off down that trail... And it seemed like the further I went down that trail, the scarier -- the more scared I got... And I ain't scared of nobody. [snip] Just a few feet from where I stopped was that ditch where they was found in. [p. 42-43, Dimensions Film Interview]
In the Dimensions Interview, Pamela Hobbs described experiencing fear in the area near where the victims were found. The time was "Probably about 10:30 [pm]." She described the place as "a certain point of as you go in, and you could go up like a hill, and then you go the other way to go to the pipe. As I come up on - where the hill was, that's when [she felt that fear] [p. 46-7, Dimensions Films Interview]

This contrasts with her other accounts.
I talked with Mrs. Hobbs who stated she was looking for her son around 10:00 AM on the 6 of Arp. (sic) in the woods behind the Blue Beacon but did not stay long because she had a bad feeling about the area. [Det. Burch notes, May 10, 1993]
While in her testimony in the Echols/Baldwin trials, she claimed to have never gone to the area behind the Blue Beacon.
Defense Attorney Val Price: Do you know - I believe at the Robin Hood area there's woods on both sides kind of at the bayou and there's a pipe, do you recall if you crossed over the pipe?
Pamela Hobbs: No, I didn't cross the pipe.
Price: Ok. And were you from at that end of the area - was that where ya'll were looking?
Pamela Hobbs: We were looking on the other side of the woods, not the part of the woods where they were found in - but the other part, on the other side of where that pool is.
Price: Ok. There's also another way to sort of enter the Robin Hoods areas, the area through the Blue Beacon. Did you go through that area?
Pamela Hobbs: No, not through the Blue Beacon. [Pamela Hobbs testimony, Echols/Baldwin trial]
With the new DNA evidence, forensic analyses and statements regarding Terry Hobbs, the Echols legal team filed a legal motion for a new trial. With great fanfare, Echols defense team and national experts announced their findings in a press conference on November 1st, 2007.
Hobbs vs. The Dixie Chicks

Like fellow country singer Cheryl Crow, Natalie Maines Pasdar, a member of the popular band, The Dixie Chicks, could lay claim to the verse, "I was born in the South / sometimes I have a big mouth / when I see something that I don't like."

A vocal supporter of the West Memphis 3, during a rally in Little Rock, Pasdar reiterated some of the recent findings presented by the lawyers and reasons why Terry Hobbs should be considered a suspect. Months later, on November 25, 2008 Terry Hobbs, declaring he had been defamed and publicly accused of murder, filed suit against Pasdar. For Terry Hobbs, it was a disaster.

Allegations became sworn depositions and Terry Hobbs was required to defend his past behavior, his criminal record and his actions the night the children went missing. Under scrutiny, Hobbs stories became inconsistent and incoherent.

Close associates and several members of Pamela Hobbs family gave sworn depositions with devastating accusations.
Jo Lynn McAughey, Stevie's aunt, stated that Terry Hobbs repeated sexually molested his daughter, Amanda. She stated that he used cocaine, crystal meth and marijuana. She stated she was at the Hobbs house on May 6, 1993 and saw "Terry wash clothes, bed linens and curtains at an odd hour. [snip] ...he was not just washing the dirty laundry, but he was also taking clothes out of the dresser drawers and washing those, too." She stated she found Stevie's prized pocketknife, one he always kept with him, among Terry Hobbs belongings. Pam declared she was surprised that the knife was not found on his body. Jo Lynn said that Terry Hobbs had told her that his experience as a butcher gave him the skill to make the cut on Chris Byers' genitals. She stated she discovered Terry had a large cache of knives. In response, Terry Hobbs admitted to the drug use, gave contradictory stories about Stevie's knife, denied washing items on May 6th, denied discussing the murders with Jo Lynn and denied the molestation charges.
Judy Sadler, Stevie's aunt, stated Stevie told her Terry Hobbs locked Stevie in the closet and beat him. She said he forced Stevie and his sister Amanda to watch pornography, and threatened to kill members of the Hicks family if Stevie told. She said Terry forced Stevie to sexually molest his sister and he made Stevie watch him masturbate. Terry Hobbs denied these accusations.
Sheila Hicks, Stevie's aunt, stated that Terry Hobbs whipped Stevie Branch leaving welts. She stated he forced Stevie to play "dead cockroach," lying on his back with his arms and legs raised and, when his limbs grew tired and he tried to lower them, Terry would "whoop" him. She also stated that Stevie talked about fights that Terry and Pam had and Stevie saw Terry strangling Pam. Finally, she stated in 1997 that she saw Terry Hobbs simulating sex with his then nine year old daughter, Amanda.
Marie Hicks, Stevie's grandmother, claimed that Terry Hobbs was physically and sexually abusive, used drugs and was alcoholic. She said that when Amanda Hobbs was young, she confided in her that Terry Hobbs stuck his finger in her "booty." Terry Hobbs denied all of this.
Amanda Hobbs, Terry's daughter, gave a devastating plea regarding her father's abuse. Terry denied the abuse and said he couldn't remember if he ever discussed this subject with her.
Sharon Nelson, Hobbs girlfriend, said that Hobbs claimed that he found the bodies before the police but left them there, undiscovered. Hobbs denied this.
David Jacoby, Hobbs friend, said that he only searched with Terry Hobbs briefly before dark. He also stated that when Terry Hobbs came to his house, he saw the three victims in the street behind him. Hobbs denied ever having seen the victims that evening and described repeated trips searching with Jacoby.
Mildred French, an elderly neighbor of his during the 1980s, said that she was sexually attacked by Terry Hobbs. She also stated that he claimed to have killed her cat. Charges were filed. Without actually denying the attack, Terry dismissed this as being ancient history. He admitted to being sentenced to counselling at the time. He denied saying he killed her cat.
Spotlight: Stevie's pocketknife.
In his 2007 police interview, Terry Hobbs denied having the knife. In his Pasdar deposition, he said he confiscated it years before the murders.
Officer: Do you remember Stevie ever having a knife at all?
Terry Hobbs: I don't know if he got one at the boyscouts or not. He did go to boyscouts, but I don't think they gave him a pocket knife. But his real daddy may have given him one. Cause his grandaddy was real proud of him, he really liked that little boy. It's possible, I can't say yes or no to that. Not honestly.
Officer: Would, so if he, he had one you wouldn't have known what it would have looked like or
Terry Hobbs: Well, if I seen it I might recognize it but I can't place one at the moment.
[snip]
Officer: Now did you ever keep any of Stevie's personal possessions after, after their death, the boys were, were killed.
[snip]
Terry Hobbs: Not that I can think of. [p. 26-7, Hobbs police interview, 2007]
This contrasts with Hobbs testimony in his deposition.
Attorney for Pasdar: On Channel 5 on the 21st, they also talk about finding the knife and the knife that Stevie's grandfather had given him in your stuff?
Terry Hobbs: So?
Attorney for Pasdar: Did you have any your possession, Mr. Hobbs?
Hobbs: I don't know. I think I still have his pocketknife.
Attorney for Pasdar: You have Stevie's pocketknife?
Hobbs: I think so.
Attorney for Pasdar: And is that a pocketknife that Stevie carried with him on a regular basis?
Hobbs: Until I found it. Until I seen my stepson, who wasn't old enough to have a pocketknife, I felt like. I took the pocketknife from him and put it in a drawer with the rest of our pocketknives. [Hobbs v. Pasdar, Terry Hobbs deposition, p. 226-7, and returning to the subject:]
Attorney for Pasdar: Did you take the knife from Stevie?
Hobbs: Years before. [Hobbs v. Pasdar, Terry Hobbs deposition, p. 297]
Pamela Hobbs has also attested to the violent side of Terry Hobbs.
When Terry and I first got married Terry resented the fact that I would lie down with Stevie to get him to sleep at time falling asleep myself so he told me he told his mother he resented that because I was suppose to be his wife and not fall asleep with my child. Terry would whip Stevie and Amanda with a belt making them hold their hands in the air so he would not hit their hands Stevie always got the worst end and if I thought he was to rough with either of my children we would end of in a shouting match because I would tell him to stop. [Pamela Hobbs, WM3 Discussion Board, September 1, 2007]
Among other revelations in the Pasdar case:
Hobbs was accused of molesting his son from his first marriage.
Like Mark Byers, Terry Hobbs had his teeth pulled by a dentist in the mid-nineties.
Terry Hobbs did not take a polygraph exam regarding the crime and refuses now to take an exam or provide handprints or footprints.
Hobbs had three guns in 1993. Among these, he named one Willy and one Smith.
Hobbs claimed to have visited the area of the pipe with Officer Meek. Officer Meek testified she did not see him that night.
Jamie Clark Ballard, a neighbor of Hobbs in 1993, along with two of her family, came forward to say that they saw Terry Hobbs with the victims at 6:30 pm that night. Hobbs denied this, saying he had not seen any of the victims that day.
On December 1, 2009 a judge granted a summary judgment in favor of Pasdar and the case was dismissed. The judge ruled that Hobbs should pay Pasdar $17,590.27 for legal expenses. The amount of the settlement wasn't revealed publicly for several months, at which time, Terry Hobbs responded, "I don't give a damn what that judge says, I'm not paying the Dixie Chicks a thing." [Jonesboro Sun, April 21, 2010]

Is it possible Terry Hobbs is not guilty?

The cumulative damning statements and physical evidence regarding Terry Hobbs make it seem that it is impossible that he was not responsible for the murders. Among the most incriminating of evidence is his own testimony in which he regularly contradicts himself and makes impossible claims. However, the hair matches for both Hobbs and Jacoby were one substitution from being perfect, making this evidence less conclusive. The DNA of a hair found on Christopher Byers' binding has not been matched to anyone suggesting another unidentified perpetrator. While various witnesses placed the victims with Hobbs that evening, other witnesses placed the victims elsewhere, in the direction of Robin Hood Woods. And, although Pamela Hobbs and her family have made accusations against him, Pam Hobbs has made vocal accusations against others, including the Moores. Still, these uncertainties can only explain away a part of the evidence against Terry Hobbs.
Suspects: Terry Hobbs versus Mark Byers.
| | | |
| --- | --- | --- |
| Topic | Terry Hobbs | Mark Byers |
| Family suspicions | Ex-wife's family believes he may have committed the murders. | Ex-wife's family contacted police saying he may have committed the murders. |
| Suspicions of others | Some business clients accused him of guilt. | Several neighbors named him as a suspect. |
| Accusations of violence | Several, including beating his stepson and wife. | Several, including beating his stepson and wife. Multiple old scars on stepson's corpse. |
| Criminal history of violence | Shot brother-in-law after beating wife. Police intervention in dispute with daughter's boyfriend. | Terroristic threats against ex-wife. Supervised child fight at gunpoint. Restraining order for spanking neighbor's child. Threatened victim whose house he burglarized. Her home later burnt down. |
| Other violent behavior | Said to have confessed to killing neighbor's cat. Beat up someone who kissed his wife. | Has threatened supporters of the West Memphis Three. Threatened to kill West Memphis Three if justice was not served. |
| Accusations of sexual deviancy | Multiple accusations by ex-wife's family and his daughter regarding sexual acts involving his daughter and his stepson. Police record regarding groping neighbor in her shower. | None. |
| Record of drug abuse | Criminal record and admissions of drug use. | Criminal record and admissions of drug use and dealing. |
| Other criminal history | Restraining order by wife. | Multiple charges and convictions for theft. Drug informant. |
| Knives under question | Had Stevie's prize knife even though family believes Stevie kept it with him at all times and would have had it at the time of the murder. Possesses many knives. | Knife with blood consistent with that of Mark Byers, Christopher Byers or all three victims. Gave this away the day before his house was searched. Denied using the knife or the possibility there was blood on it. |
| DNA under question | Possible source of mtDNA found with binding of Michael Moore. Friend is possible source of mtDNA found at crime scene. | Knife with blood. (above) |
| Questionable affiliations | None | Admitted to belonging to a violent white supremacist group. |
| Alibi | Contradictory and impossible alibi for the crucial time period of 5 to 9 pm. | Alibi unsupported or contradicted by some of those he claims to have been with, including Ryan Clark and the Garners. Other events are supported. |
| Presence at crime scene | Admitted to concentrating his search efforts in the area where the victims were found. Said he was stopped by the presence of evil at a site "just a few feet from where... that ditch where they was found in." Contradictory explanations as to why his search focused near the discovery woods. Alleged to have admitted to having discovered the victims before the police. | "I was out looking until 4:30 a.m. I walked within 10 or 15 feet of where the bodies were found." |
| Teeth | Had his teeth pulled in the mid-90s. | Had his teeth pulled in the mid-90s. |
| Other questionable statements | Claimed to have told Pam to get over the murders. Claimed to have said people couldn't handle the truth about the crimes. Claimed to have said he could make the cut on Byers' penis because of his experience as a butcher. Others. | "I got in a DWI after my wife was murdered." Described similar incident happening in his life. "When they were describing the injuries to my son... ...it brought back things that had happened to me in my past, when, I was tortured. And when I was attacked. And when I had, uh, had 5 people beat me up and torture me but I lived through it." Others. |
| Other | Multiple instances of contradictory statements. David Jacoby and the Ballards state they saw him with the victims shortly before their disappearance. | Multiple instances of contradictory statements. Wife a lifelong heroin addict. She died at age 40 while in his presence. Cause of death undetermined, case still open. Exhibited violent temperment evening of murders. |
A personal note.

When I visited the West Memphis Police Department in 2004, an officer brought up the subject of Pamela Hobbs. This officer said that Pamela had no idea her son was missing until Terry Hobbs arrived at Catfish Island at approximately 9:30 pm when the missing person report was filed. I commented at least Terry Hobbs had been searching for Stevie. The officer let out a loud "ha!" and then made the action of zipping her lips.

May 10th 1993 note, Officer Calvin Stann Burch, representative of the meager info available from 1993 regarding Terry Hobbs.
In these notes, Pamela Hobbs says it was 10 am on the 6th of Arp (sic) when she experienced a bad sensation about the area
behind the Blue Beacon. In other versions, Pam places this as happening at night. In her trial testimony she says she was never
in the area behind the Blue Beacon.