The basic resources.

The largest on-line archive of case documents is at www.callahan.8k.com. This has been assembled by a variety of supporters, those who believe in the innocence of the West Memphis Three, along those who believe in their guilt. It is a vital resource of basic information, but it is a jungle of hundreds of documents mostly arranged alphabetically.

www.wm3.org, the granddaddy of the advocacy sites, promotes the innocence of the West Memphis Three with many case documents, narratives and resources. There are many homespun sites and discussion boards of varying quality. Warning: as with any subject so large and controversial, there is a lot of misinformation available. In recent months, since the revelations of the DNA at the crime scene and allegations regarding Terry Hobbs, the number of those who believe in the guilt of the convicted have dwindled.

There are two books on the case. Blood of Innocents by Guy Reel, Marc Perrusquia and Bartholomew Sullivan, is an expanded narrative of the crime and the trials. It is somewhat colorful and dramatic, often using a tabloid style of journalism. "He could almost smell blood in the air." The writers reported the case for the Commercial Appeal, the largest newspaper for Memphis. The book, Devil's Knot by Mara Leveritt is a heavily footnoted narrative that focuses more on the oddities of the trials. Leveritt is an Arkansas journalist who has followed the case from the first days and has written a number of pieces questioning the guilt of the West Memphis Three.

There are two documentaries on this case: the Emmy-winning "Paradise Lost: Child Murders in Robin Hood Hills" by Joe Berlinger and Bruce Sinofsky (1996); and, its sequel, "Paradise Lost: Revelations (2001)," by the same directors. Both are available on DVD. Unlike the current trend in documentaries, these do not include re-creations or narrators. They are dramatic collages of the story and many of the principal characters. These documentaries are the portal for many who became interested in this case.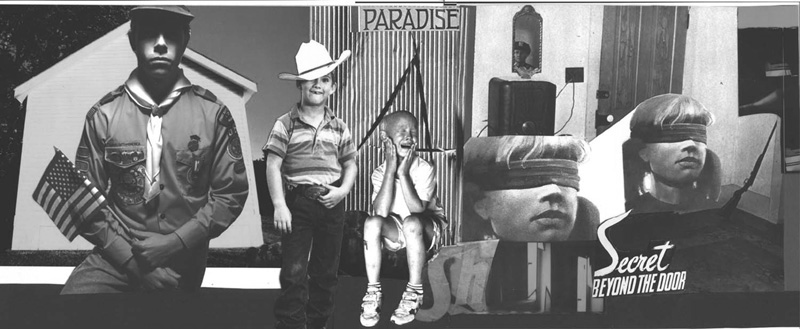 Lost. Part one of triptych