Jurors note, p[ros] and c[ons], Hollingsworths. Pros - honest Anthony Hollingsworth, recent


"We've got the Hollingsworth clan who saw Damien and Domini walking on the Service road." - Prosecutor Fogleman, briefing the victims' families on the evidence.

The Hollingsworth Clan

The Hollingsworths were involved in this case in many ways: as witnesses to multiple events, as neighbors to both the defendants and the victims, as suspects and as alibis to the defendants - sometimes with a single individual playing multiple roles. Three testified at the trials for the prosecution (Narlene, Tabitha and Anthony Hollingsworth). Another six family members were subpoenaed (L.G., Ricky and Sara Hollingsworth, Dixie Hufford, Dian and Domini Teer).

Their convoluted involvement was matched by an intertwining family tree. From the Echols/Baldwin trial:


Narlene Hollingsworth

: No, I'm - I'm his [LG Hollingsworth, Jr.] aunt through marriage. It's just by marriage.
Davidson

: You're his aunt by marriage. But he's your ex-husband's son?
Narlene Hollingsworth

: Yes sir. I know it's confusing.
Davidson

: I'm confused on that one. Now, L.G. is your -
Narlene Hollingsworth

: - Ex-husband's -
Davidson

: - Ex-husband's son, but you're his aunt by marriage, how did that happen?
Judge Burnett

: Is that really relevant? Let's don't try to sort it out.

Narlene Hollingsworth had married L.G. Hollingsworth, Sr. early in life, divorced him and then married his brother, Ricky Hollingsworth, Sr. To further complicate matters, Narlene's sister, Pamela married into the Hollingsworth family. Dixie Hufford, who would figure prominently in the events, was married to the senior Hollingsworth but divorced out of the family. Dixie was the sister of Dian Teer, the mother of Domini.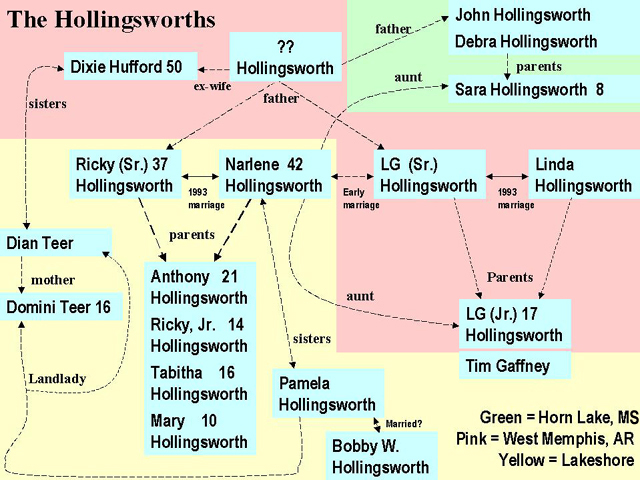 The tangled Hollingsworth clan. The numbers represent ages in 1993.



Narlene's Day

May 5th began for Narlene Hollingsworth when she took her children to school and then picked up her nephew, LG Hollingsworth, Jr., to help him job hunt. LG soon found a job at the Big Star store. At approximately noon, they had a car accident. Narlene spent the early afternoon at the insurance company. Afterwards, she returned home bringing LG along. Narlene lived near Domini Teer and Jason Baldwin and LG claimed to visit Damien at Domini's trailer early in the afternoon and later saw Damien in Lakeshore, near five p.m. Narlene, accompanied by her family, then returned LG to his home in the neighborhood of the victims.

After leaving off LG, Narlene said she encountered the victims on Barton in front of their school. As with each encounter that day, her memory was vivid and specific.
Narlene testified that little her son Ricky's girlfriend, Sombra, and all of her children except Anthony were in the car with her when this occurred. No substantiating statements were taken.
Narlene:

Well, I saw uh - three bicycles. I saw one little heavy set boy on a red one with black on it on this side. And he's the one I almost ran over, I liked to hit him. [snip] Oh no, you can't forget that day. Anyway, uh - when I was going down that road, the little boy just whipped right out in front of me. He was in a big hurry to get somewhere. And the other little boy on the other bicycle was a little blonde headed boy, with his little hair sticking up. And Sombra raised up in the seat - in the back seat, and said, "Oh, I know them." I said, "You don't know them, they live over here and we way over there. Now sit down before you get me a ticket and put your seatbelt on." She said, "No, I really do, that's Steve Branch, I play with him everyday, all the time I see him. My momma knows him." I said, "Well, sit down for right now and let's - let's get home." I said, "I done had a rough day and I'm ready to go home." [snip] It was about 10 minutes after 5. [Echols/Baldwin trial]

In her statement to police she provided even more details
.
Narlene

: Okay, there was two smaller boys and a little heavy set boy, a little heavier than the rest of them. And the little heavy set one had little bit darker hair than the rest of them. If I am not mistaken, the little heavy set boy had on a pair of green shorts with some black in it, with black and white tennis shoes on. But, I think they all three were wearing shorts, but I am not really sure about the other two, because I go a good look at the little dark headed boy. That's the one that I can really describe better than the rest. [Narlene Hollingsworth interview, May 10, 1993] (Note: these clothes did not match the missing person reports or the clothes found at the crime scene.)

She also recalled a conversation she had with them. "And, I told them little boys you ought to go home and that little boy said, no we are going to play for a little while." [ibid]

Narlene provided a letter to Misskelley's defense team saying she encountered Misskelley that night at 6:30 pm. This made her an alibi witness at a crucial moment. Because of this statement, she was not a witness in the Misskelley trial. She was, however, confronted about this letter in the Echols/Baldwin trial during cross-examination by defense attorney Scott Davidson.


Davidson

: After going to uh - after seeing the boys over by Weaver, did you then go over uh - you know where Highland trailer court is?
Narlene

: Yes sir, I do.
Davidson

: Ok. And uh - did you go over there?
Narlene

: Yes sir, I did.
Davidson

: And uh - what were you doing over there?
Narlene

: Well - well my uh - daughter and her husband was into it. She kept saying she wanted to move and she asked me earlier that day, would I go over there and check on a place to live for her and talk to a man name David Dees that rents out mobile homes. And I told her if I had time I would. I figured if I could do all that stuff for everybody all day, I could do something for her
Judge Burnett

: Where in the hell are we getting at?
Davidson

: She saw Jessie Misskelley over there at 6:30. [Echols/Baldwin trial]

Since Misskelley was not at trial, an issue was made of the relevancy. The defense argued that Misskelley was a potential witness and this would impeach his credibility. The testimony proceeded, but Narlene declared it was all a mistake.


Davidson

: And when you were over at Highland trailer park, um - uh - did you witness uh - or were you there when there was a group of people out there?
Narlene

: No sir.
Davidson

: Did you see Jessie Misskelley that day?
Narlene

: No sir, not that day. I saw him Thursday.
Davidson

: Thursday. [later:]
Narlene

: After I thought about each day and what I did on those days and I realized. And the children refreshed my memory too by saying, "Mother, that was Thursday that we saw him." [ibid]

Although now of less consequence, Narlene went on to recount the conversation she had with Jessie.


Narlene

: Yes sir. I was thinking there for a little while that I saw him that Wednesday, but I remembered I went back over there on Thursday, and it was Thursday when I saw him. And I hollered at him three times before he turned around and answered me. I said, "Jessie, are you mad at me?" He said, "No ma'am, I could never be mad at you."
Davidson

: Ok.
Narlene

: And I said - he said, "I just didn't hear you, I'm sorry." [ibid]

Although she stated she was in the car with her children during this encounter, there were no statements substantiating or contradicting the time of this event from the other witnesses.

Narlene went on to she was told at 6:30 pm by "Sheila Joy" about the three missing children, although this was well before their disappearances had been reported.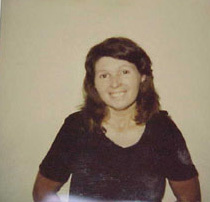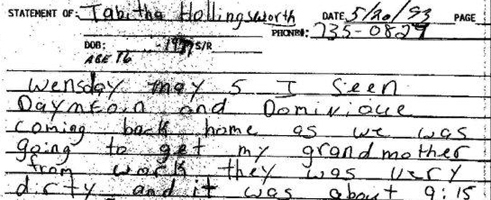 Narlene Hollingsworth Handwritten statement of Tabitha Hollingsworth, age 16
Narlene's Night
Narlene's encounters with the children and Misskelley were uncorroborated. This was not the case for her next encounter. Sometime after 9 pm on the evening of the fifth, Narlene's aunt, Dixie Hufford called and asked to be picked up from her workplace, a laundromat on Ingram, about a half mile east of the neighborhood where the victims lived. The Hollingsworth family crowded into their 1982 Ford Escort wagon. Who exactly was in the car would vary slightly from account to account. All agreed on the presence of Narlene, her husband Ricky, their sons Anthony and Ricky Jr., and their daughters, Tabitha Hollingsworth (now Bly) and Mary.
Anthony and Narlene also included Sombra, the girlfriend of little Ricky. Tabitha placed LG Hollingsworth in the car.
Little Ricky, Mary, and Sombra were not interviewed and LG gave other whereabouts for himself.

Narlene, Anthony, and Tabitha told the same basic story as to what they saw. While travelling east on the South Service Road as they were passing Love's Truck Stop and before the Blue Beacon, they said they saw Damien Echols and Domini Teer walking along the roadside. They both wore black. Domini, Narlene's niece, had on black jeans with white flowers. (The prosecution would present a case they mistook Jason for Domini. These differed from the clothes Misskelley said Jason wore, but is in agreement for what Damien wore.) They were both muddy.
Narlene:
Domini's
clothes
Anthony:
Domini's
clothes
Tabitha:
Domini's
clothes
Jessie
Misskelley:
Jason's clothes

Pants
Black, tight fit, white flowers
Black, white
flowers, holes in knees
Black,
flowers, holes above knees


Blue jeans, holes in knees
Shirt
Dark
Black
Black, long
T-shirt, Metallica or Megadeth
Shoes
-
-
-
Black army boots, 3/4 high
Hollingsworths' description of Domini's clothing versus
Misskelley description of Jason's clothing.


Tabitha testified to this sighting at the Misskelley trial. Anthony and Narlene testified at the Echols/ Baldwin trial. Tabitha testified it was about 9:30 and in her note to police said "about 9:15 or 9:30." Narlene was precise about the time. "This was exactly 20mminutes [sic] til 10, exactly, cause we had our watches and we knew what time it was." [Narlene Hollingsworth interview, May 10, 1993] The others were less certain with Anthony stating it may have been an hour later. Anthony also had a problem with the date.


Davidson

: When did you say you went and talked with the police about this?

Anthony

: Very next day. [snip]

Davidson

: Did they write anything and have you sign it that day?

Anthony

: Yes sir.

Davidson

: The very next day?

Anthony

: Yes sir. [snip]

Davidson

: Ok. So May the 6th, uh - you talked to Gary Gitchell about this?

Anthony

: Yes sir.

Davidson

: Ok. And gave him a statement?

Anthony

: I ain't gave him a statement til May the 7th, I think.

[Echols/Baldwin trial]

After being presented with his signed statement dated May 25th, 1993, Anthony changed his time frame.


Davidson

: May the 25th is when you talked to 'em?

Anthony

: Yes.

Davidson

: So, it wasn't the next day?

Anthony

: No, sorry about that. [ibid]
Narlene testified immediately following Anthony Hollingsworth. Perhaps to prevent a similar embarrassment, at the end of his direct examination Fogleman presented her with the date she made her statement.

Fogleman: Alright. And uh - did you give a tape recorded statement to them?
Narlene: Yes, I did.
Fogleman: Alright. And was that on May the 10th?
Narlene: I think it was.
Fogleman: Ok. Let me show you this and see if that refreshes your memory. (pause) Does that refresh your memory? Is that when it was?
Narlene: It sure was.
Fogleman: I don't have any further questions.

Even with this refresher, Narlene seemed confused as to the date during cross-examination.

Davidson: And do you recall when those statements were?
Narlene: Well, I know it was on a Friday. About the - well, I told them, but I gave statements - probably around the 9th or 10th. Like Mr. Fogleman said. (Friday was the seventh of May.)

In a newspaper interview, Narlene and Tabitha said they spoke to the police two days after the murders - although Tabitha Hollingsworth statement was dated the twentieth. "Narlene Hollingsworth and her 16-year-old daughter Tabitha said they told police two days after the murders that they saw Teer and Echols walking down a service road along I-40 around the time of the murders." [Memphis Commercial Appeal, September 28, 1993]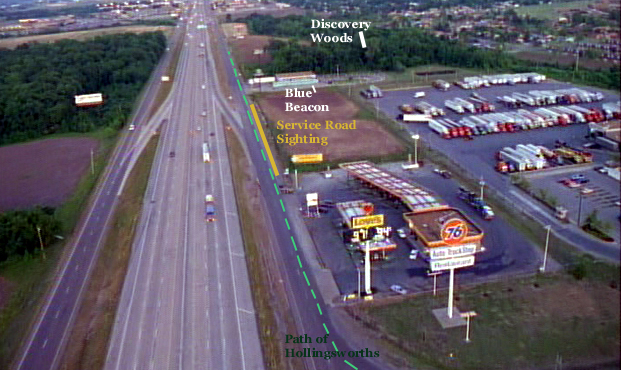 Looking east from Love's convenience store. The yellow line segment represents the
approximate area where the Hollingsworths said they saw Damien and Domini.

Ricky Hollingsworth, Sr. rode shotgun and was in the best position to identify the pair of walkers. When asked whether Ricky and the children had seen Damien and Domini, Narlene said, "Yes, aint no way they missed that."
[Narlene Hollingsworth, May 10th, 1993]
Ricky said he only saw two people but couldn't say who. Narlene gave a possible reason for his reluctance to identify them. ". . .he sure is scary [sic], he's scared somebody is going to kill him." [ibid] By the time he gave his statement to the police in December 1993, Ricky had divorced Narlene.

The testimony that Damien and Domini were present on the Service Road a short distance from where the bodies were found represented a problem for the prosecution. Domini was not being presented as part of the crime. The prosecutor put forth that the Hollingsworths mistook Jason for Domini, even though as a relative, they had known Domini for her whole life. Narlene was adamant about who she saw. ''I wouldn't change my story if I was dying,'' said Hollingsworth, a resident of the Lakeshore Estates trailer park. ''I know that freckled-faced, red-headed girl anywhere. It was Domini - not a boy." [Memphis Commercial Appeal, September 28, 1993]


Defense attorney, Phil Ford, protested the claim of misidentification.


Ford

: Your Honor, we're asking for that instruction. This witness identified Damien and Domini at the roadside. There is no testimony whatsoever from either of these last two witnesses that Jason was there and the - you know good and well that the state is going to argue that she's wrong and that she is really seeing Jason and that's speculation, that's -

Burnett

: I don't know, I'm just saying that -

Ford

: - Just junk and what you're doing, Judge, is you're allowing them to do that. When this witness says "No, it's Domini." And we're asking that you give an instruction that this applies only to Damien, since Jason has not been mentioned.

Burnett

: Well, do you have other evidence that's going to suggest that Jason could've been there and that she was mistaken?

Fogleman

: Your Honor, we're going to have other evidence that Jason had shoulder length hair, that he was 5'8", weighed about 112 lbs. at the time.

Ford

: Your Honor, that - that is - they're trying to say that - that's crazy, your Honor. That's crazy. That's crazy doing - [snip]

Ford

: Your Honor, based on that, I remove - I renew my motion for severence.

Burnett

: Denied.

[Echols/Baldwin trial]

The Supreme Court of Arkansas referenced this sighting in detailing substantial evidence against Echols.


This evidence placed Echols in dirty clothes near the scene at a time close to the murders. Although not material to this point, other evidence established that Domini Teer might be confused with Baldwin as both had long hair and were of slight build. [Damien Wayne Echols and Charles Jason Baldwin v. State of Arkansas, CR-94-928] http://courts.state.ar.us/opinions/1996a/961223sc/cr94-928.html

Baldwin's attorneys did not appeal based on lack of substantial evidence.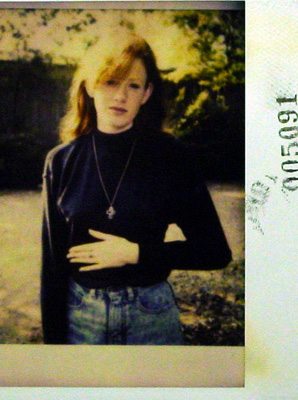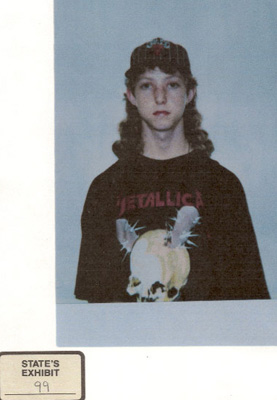 The prosecution contended the Hollingsworth family mistook Jason (right) for Domini (left).

Narlene's Credibility

Narlene's credibility was brought into question from several sources. The notes from the interview with her aunt, Dixie Hufford, said, [Narlene] "will exagerate." Her brother-in-law, John Hollingsworth was blunter, claiming she was only interested in the reward money. "I can understand them checking into all these leads, but if they're listening to Narlene Hollingsworth, he's wasting his time." [Blood of Innocents, p. 125] Private investigator Ron Lax quoted her as saying she was "born to know things." Davidson tried to use this impeach her testimony at trial.


Davidson

: Have you made statements that you were born to know things and that you knew that something was wrong after the -

Narlene

: - Well, I knew - I knew something was wrong because the - I knew the children were missing earlier.

[Echols/Baldwin trial]

Her "bad feeling" was acute.


Davidson

: Ok. And did - was there another reason you felt like you ought to stop?

Narlene

: Yes sir.

Davidson

: And what was that reason?

Narlene

: I was getting sick.

Davidson

: Why were you getting sick?

Narlene

: I don't know.

Davidson

: You don't know?

Narlene

: No sir. I just started feeling like all of a sudden I wanted to throw up.

Davidson

: Felt like you wanted to throw up?

Narlene

: Yes sir.

Davidson

: And is that when you passed them?

Narlene

: Yes sir, I was passed them and got down the street and tried to stop where I could throw up.

Davidson

: And you stopped to throw up?

Narlene

: I stopped for a second and then went on 'cause they kept hollering - the kids kept hollering "Let's go on, let's go, you can get sick when we get there."

[ibid]

The defense attacked her credibility by suggesting that she might lie because her nephew was a suspect.
Davidson

: Goes to credibility, your Honor. He's some type of relation. [ibid]

Although this line of questioning was dropped, Narlene had no hesitancy to implicate her nephew during her police interview.


I don't know what L. G. is capable of, and I am not saying that he would do it, and I am not saying that he wouldn't, but I know Damian. Everybody said that Damian, I know that he's suppose to have 666 on his shoes. [snip]
Well, only one thing, the day I run into L. G. the day at the police department, he begged me to go in there and sit down with his mother and I said, I can't do that. He said that I wasn't ain't no laundry mat Wednesday night, I said, yes you was, he said, no I wasn't, go and there and tell them that I wasn't, I said, no I won't, I said, cause you was up there at that laundry mat, he said, naw I wasn't, I said, yes you was, cause Ricky Hollingsworth said that I had just missed you.
[Narlene Hollingsworth, May 10, 1993]
(Notes: this last comment is odd, since Ricky Hollingsworth was supposed to have arrived with Narlene. When Narlene repeats the above assertion the second time the transcription reads, ". . .he said you go in there and tell them that you are mommy and I said, no, I won't.)

Her son and fellow witness for the prosecution, Anthony Hollingsworth, had been arrested for unlawful carnal knowledge with a minor. The defense attempted to bring this out, possibly as another reason why Narlene might want to point to someone else as the killer.


Davidson

: Ok. Does Anthony live with ya?

Narlene

: Yes, he lives on my land.

Davidson

: On your land?

Narlene

: Yes sir.

Davidson

: He lives out in the yard?

Narlene

: Well, he - I wouldn't say that. He lives - he lives in a camper.

Davidson

: Ok.

Narlene

: He eats with me but he stays in the camper. He has to.

Davidson

: He has to?

Narlene

: Yes.

Davidson

: Why does he have to?

Fogleman

: Your Honor, I -

Narlene

: Sir, I don't really want to answer that.

Fogleman

: - Don't see where this has anything to do -

Burnett

: I'm have a little bit of trouble following your - your line of uh - thought as far as what uh - is relevant.

Narlene

: Well, he didn't kill nobody.

[Echols/Baldwin trial]

Judge Burnett offered the prosecution the grounds for objection.


Burnett

: Are you objecting to relevancy?

Fogleman

: I'm objecting to the relevancy.

Burnett

: Sustained. [ibid]

Anthony Hollingsworth is now on the Arkansas sex offenders list.

Continued in
L.G. and the Stinky Box.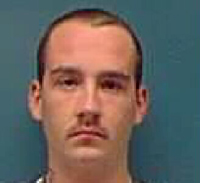 LG Hollingsworth